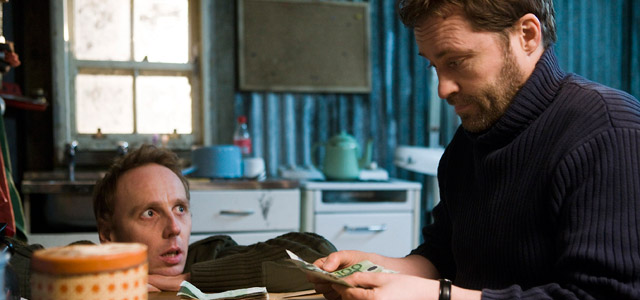 wide open spaces
irish premiere
event DETAILS
When:
14 July 2009, 7.30pm

Where:
The Light House Cinema, Market Square, Smithfield, Dublin 7.

All seating is unreserved

Contact info:
+ 353 1 6624120
membership@ifta.ie
With thanks to Grand Pictures and Element Pictures Distribution.


IFTA is delighted to offer Members a chance to attend the Irish Premiere screening of Wide Open Spaces
Wide Open Spaces is an absurdist comedy, filtered through the singular mind of writer Arthur Mathews (Father Ted) and directed by Tom Hall (Bachelor's Walk).

The Premiere screening will be attended by key cast and crew and will be followed by a drinks reception at the Lighthouse Cinema bar.

Have you ever had a best friend you couldn't stand? Myles (Ardal O'Hanlon) has one - Austin (Ewen Bremner) - only he's too much of a slacker to do anything about it. In fact, each one of these layabouts is as useless as the other: a pair of thirty-somethings who laze around watching their lives flutter past. Fate, however, has plans to remedy their lack of motivation. Up to their necks in debt, they decide to help a dodgy entrepreneur, Gerard (Owen Roe), to create a new landmark in Irish tourism: a Famine Theme Park!!!