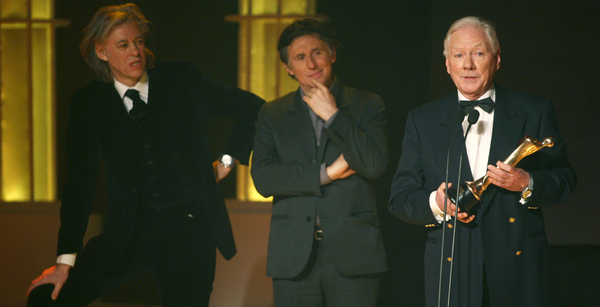 Gay Byrne - "Unquestionably the most influential radio and television man in the history of the Irish State."
The Irish Film & Television Academy is deeply saddened to hear of the passing of legendary broadcaster Gay Byrne.
Responding to the loss, IFTA CEO Áine Moriarty said "Farewell to our beloved Gay, whom we at IFTA loved so dearly. A genius and a gentleman, he was our mentor and our friend who freely gave of his time, advice and knowledge. He will be sorely missed. We send our sympathy and love to Kathleen, Suzy and Crona on their enormous loss."
Born in 1934 in Dublin, veteran television and radio presenter Gay Byrne was one of Ireland's most successful television personalities, with a career that spanned over 50 years, and was best known for presenting the iconic talk show The Late Late Showfor 37 years. The Irish Times said Byrne was "unquestionably the most influential radio and television man in the history of the Irish State".
Originally scheduled as an eight-week summer filler, The Late Late Show is now the world's longest running chat show, becoming a forum and an Irish institution where controversial topics, current affairs, celebrity visits, and music acts shared the limelight alike. Byrne's intelligence, compassion, mischievousness and earnestness made the show an institution for Irish families both at home and abroad. The show was synonymous with the "new Ireland" that emerged from the 1960s, with Byrne's warm yet challenging interview style singling him out as a truly exceptional broadcaster, at home and abroad.
In February 2007, Byrne received the IFTA Lifetime Achievement Award for his contribution to the Irish film and television industry. In April 2009, Byrne helmed a new show for RTÉ One with The Meaning of Life, during which he interviewed public figures about issues of meaning and life, containing a number of remarkable moments. The show was nominated for an IFTA Award in 2015, a year that saw My Father's War also nominated for an IFTA, a programme focused on Byrne embarking on a personal journey to discover the war secrets his father, Edward Byrne, never told him.