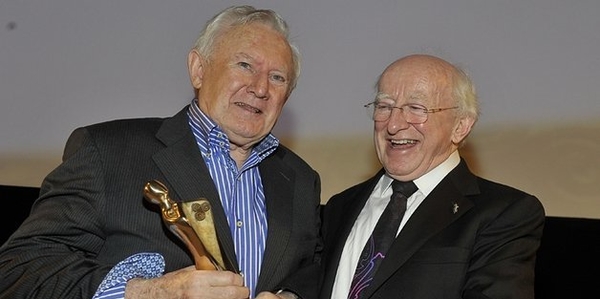 Niall Tóibín - IFTA Lifetime Award Recipient 2011
The Irish Academy is deeply saddened to hear of the passing of the much-loved actor and comedian Niall Tóibín.
Responding to the loss, IFTA CEO Áine Moriarty said; "Níall Tóibín will be forever loved and remembered by his IFTA peers & colleagues who honoured him with his IFTA Lifetime Award – so richly deserved. He was a brilliantly intelligent and gifted actor who had the biggest heart. A fluent Irish speaker and multi-linguist, he loved to entertain, and his extraordinary gift of mimicry made him an absolute legend to all generations. What a legacy!"
Tóibín began acting in the 50s and spent fourteen years with the Radio Éireann Players. In the 70s he appeared in Sir. David Lean's Ryan's Daughter and starred in the first film to made entirely in the Irish Language, Bob Quinn's Poitín. He became a household name in Ireland for his appearance as Edward Daly in the 1970's television drama Bracken, where he starred alongside a young Gabriel Byrne.
He went on to play many more memorable roles in shows such as the popular 80's comedy drama The Irish R.M., drama Stay Lucky and in the award-winning RTÉ/BBC series Ballykissangel. Niall's television career also included many performances on The Late Late Show, on the satirical shows Time Now Mr T and If The Cap Fits, along with his definitive portrayal as Brendan Behan. His feature film career featured unforgettable characters including Tom Cruise's father in Ron Howard's Far & Away; Judge Ballaugh in Joel Schumacher's Veronica Guerin; and as islander Seán alongside Pierce Brosnan in Eugene Brady's The Nephew.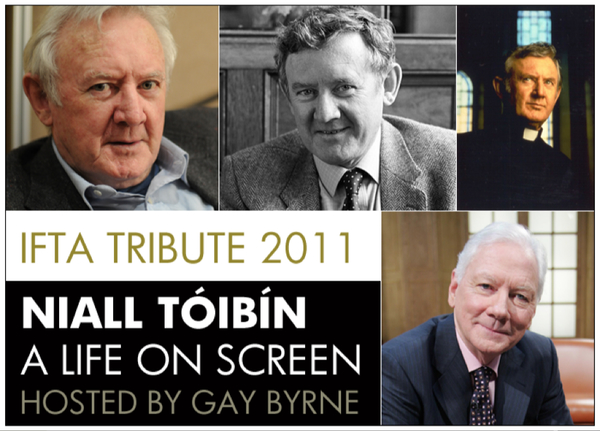 In 2011, Tóibín received the Irish Film and Television Academy's Lifetime Achievement Award in 2011 at the Academy's Life on Screen event in recognition of his incredible contribution to film & television and Irish cultural life, taking part in an in-depth interview with Gay Byrne, with whom he shared the screen many times on The Late Late Show. President Michael D. Higgins was on hand to present him with his award saying of Tóibín "What he has is presence, and to go with that presence is a great sophisticated brain, behind all of that is a great and wonderful heart that not only has compassion in it but aspires to the best things that all Irish people might aspire.
Niall Tóibín's funeral takes place in the Church of St Paul of the Cross, Mount Argus at 12.30pm on Monday, 18th November.