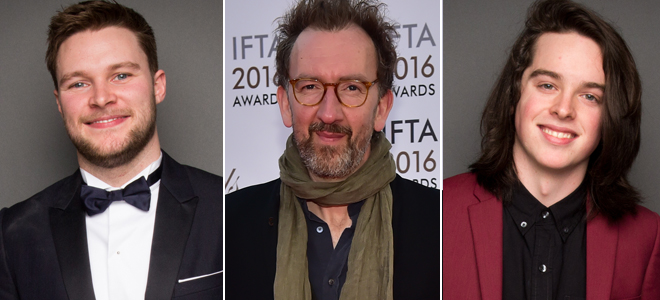 John Carney - 'Sing Street'
Multiple IFTA Nominee John Carney has two tracks on the long list for Oscar contention for Best Original Song from his award winning film "Sing Street".
The Academy of Motion Picture Arts and Sciences announced that 91 songs from eligible feature-length motion pictures released in 2016 are in contention for nominations in the Original Song category for the 89th Academy Awards®.
'Sing Street' was nominated for seven IFTAs, including Best Picture at the Film & Drama Awards earlier this year, with IFTA Member Jack Reynor winning Best Supporting Actor for his role as Brendan. Sing Street also introduced actor Ferdia Walsh-Peelo in his debut role as Conor, in this beautiful coming of age story.
Carneys earlier film Once won the Oscar for Original song in 2008 for the song "Falling slowly" starring Irish musician Glen Hansard.
Nominations for the 89th Oscars® will be announced on Tuesday, January 24, 2017.
#Oscar News #Irish: #Nominations: 2 tracks from #JohnCarney's @SingStreetMovie Contention for Best Original Song https://t.co/ShDPPMIM9L pic.twitter.com/xrl0xAx1SY

— Irish Film & TV Net (@IFTN) December 14, 2016